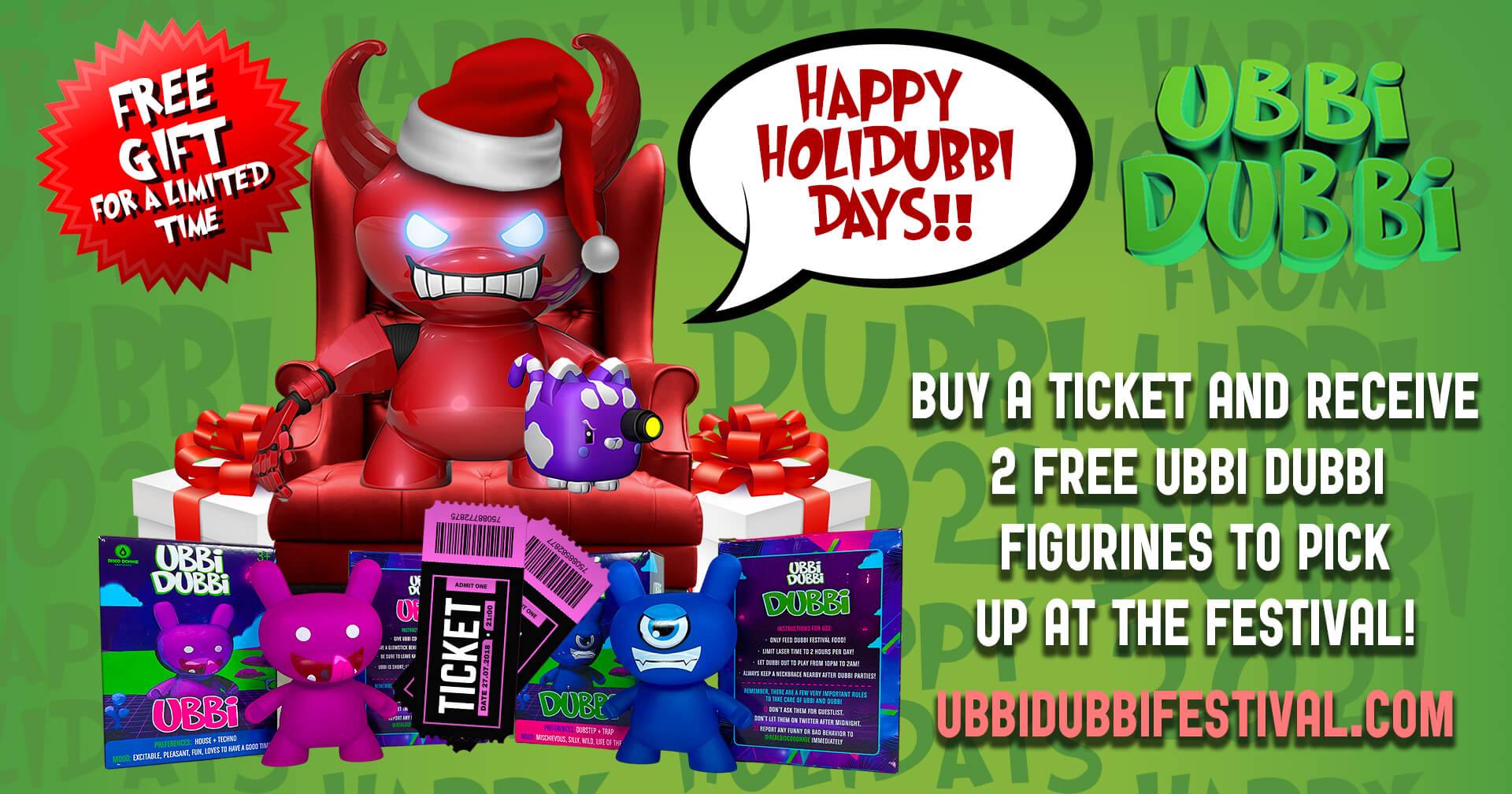 Happy Holidubbi Days! For a limited time, you can buy a ticket and receive 2 Ubbi Dubbi figurines that will be picked up at the festival. It's a perfect gift for Friends, Family & Zubbis alike!
Don't delay and purchase your tickets now! This offer ends Friday, December 25th at midnight (11:59 PM CT).
After you have made your festival ticket purchase, you will receive an additional email confirmation for your Ubbi Dubbi Figurines to be picked up at the festival. No figurines will be shipped out.