Okay campers, it's time to get with the program! The all-new Hubbi Dubbi camping center is your place to experience everything Camp Ubbi Dubbi has to offer! Exclusive Pre-Parties, Afterparties, and activities of all sorts await you. The first-ever camping experience at Ubbi Dubbi is here. Check out the experience below!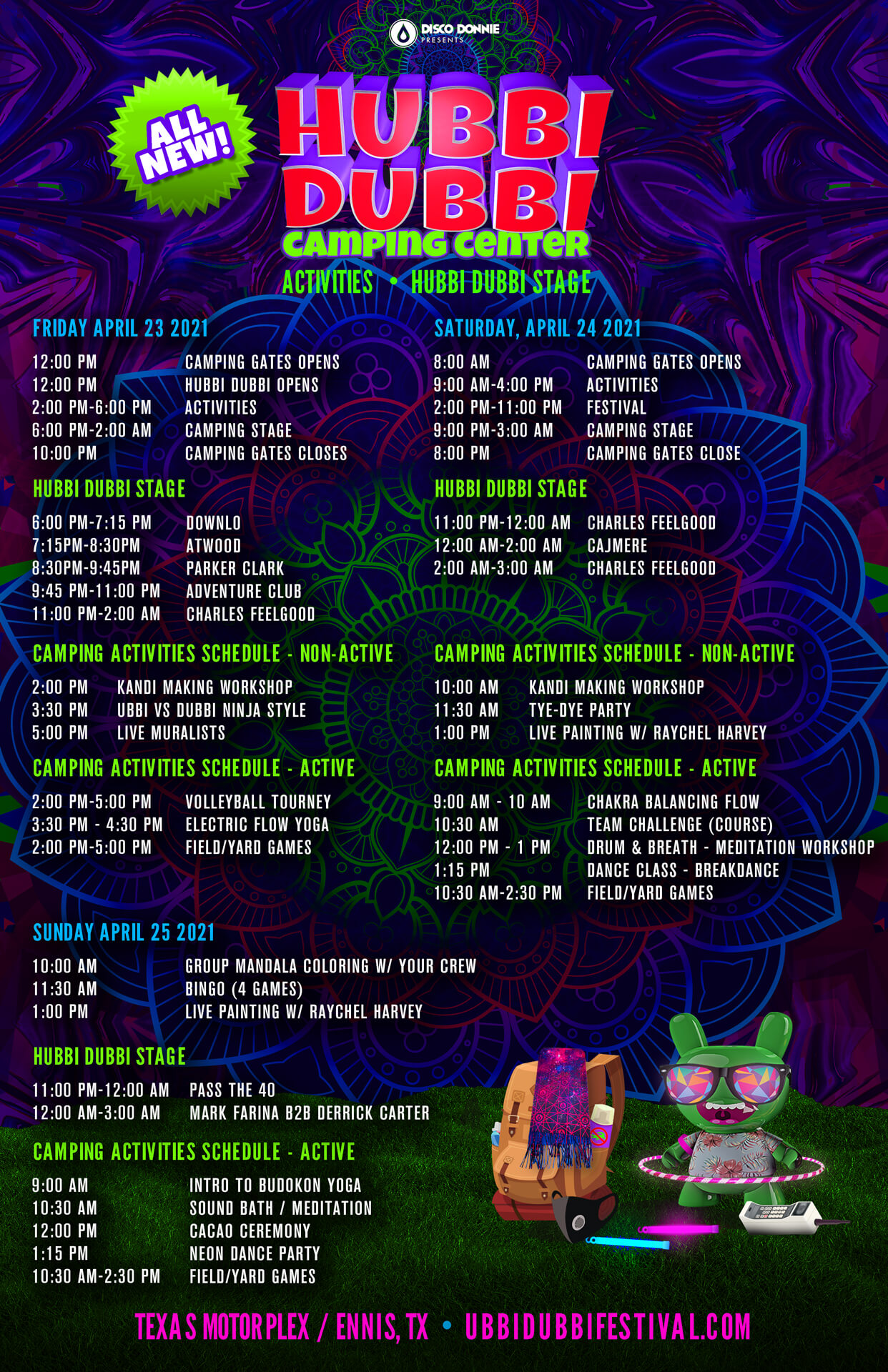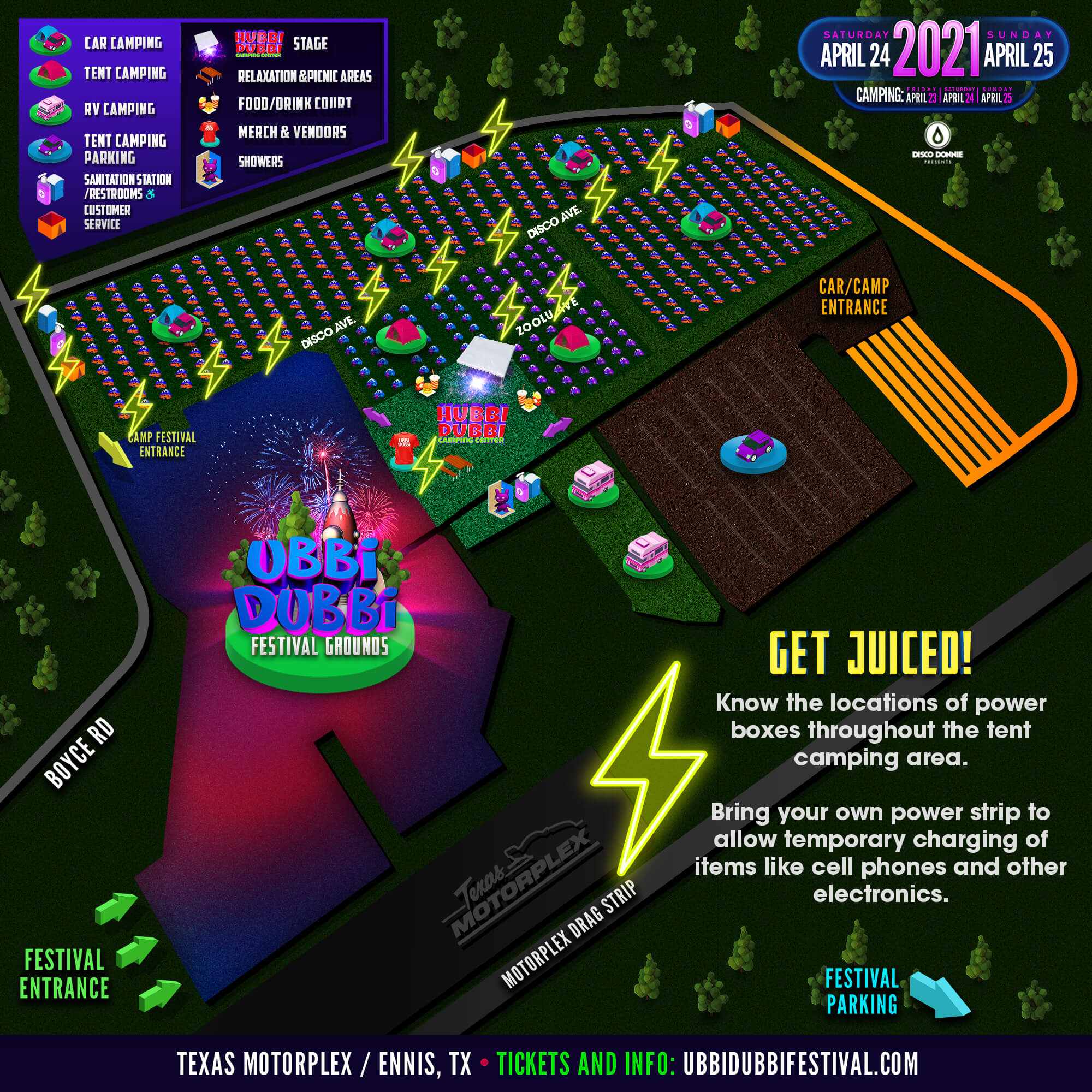 Camping Arrivals
Camping arrivals begin at 12:00 PM on Friday, April 23rd, and continue through 10:00 PM that night. The following two days, Saturday and Sunday, camping arrivals continue between 8:00 AM and 8:00 PM.
Enter via North Cooke Road, and if your group is camping together – please arrive together! If you are coming separately, the camping purchaser must be present to claim the space.